We Train, Mentor, And Develop Junior Talent
Where our clients work
What our clients have to say
Our Training Will Save You
Time & Money
The total cost of hiring an employee is 33% of their annual salary. Employers lose between 30% - 60% in lost productivity because of the time (1 – 2 years) it takes new hires to be 100% fully functional.
Time
1 – 2 Years
1
Time it takes an employee to be fully productive
Money
$24,000 – $42,000
2
Unrealized productivity cost per employee
With Romero Mentoring, your talent will be more efficient and faster at completing tasks
Our Certification Will Increase Your Employee Productivity
Ensure that your interns and new hires are certified and properly trained for their new job functions.
19 Modules. 47 Chapters. 136 Lectures. 194 hours.
Certified investment banking career Program
Our certification program is designed to equip your talent with the necessary professional skills needed to become top performers on the job. Our goal is to help your talent become first-rate professionals to save your team time and money.
Total professional training hours:

108

Total assignment & work hours:

86

Total program hours:

194

Duration:

15 Weeks
Our Programs
Analyst Prep Program
Associate Program
Business & Analyst Essentials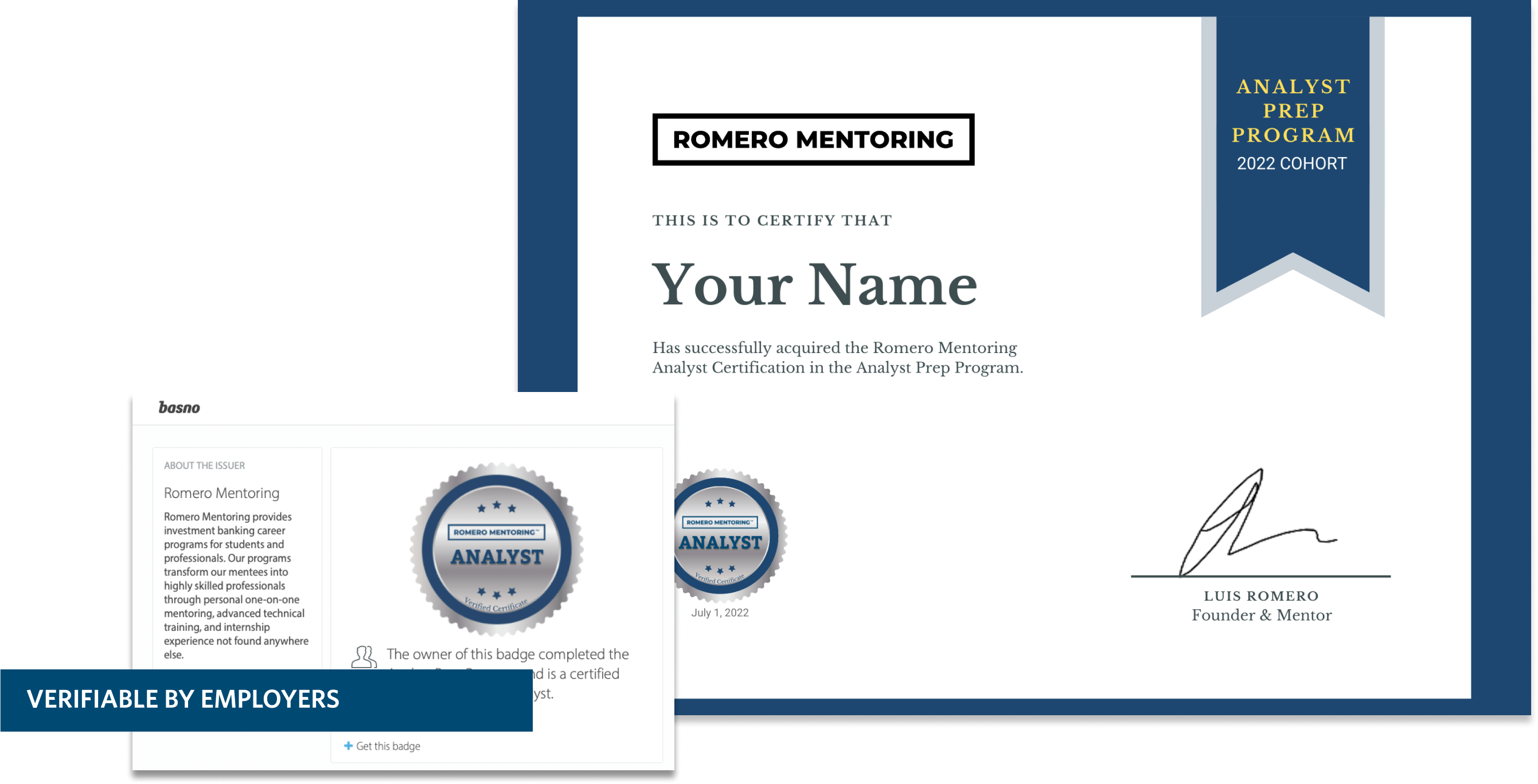 Benefits Employers Receive From Our Programs
Save time and money: Gain skilled junior talent who are equipped with the skills needed to be high-performing professionals from day one.
What will interns or new hires be able to do?
Talent will be able to perform tasks like seasoned professionals. For example; build a standard management presentation that includes:
Executive summary
Strategic recommendations
10-year financial model projections
Discounted cash flow analysis
Comparable analysis
Shares repurchase model
Leveraged buyout analysis
Mergers & acquisitions model
Industry trends analysis
Investment research
Perform industry research
Request A Demo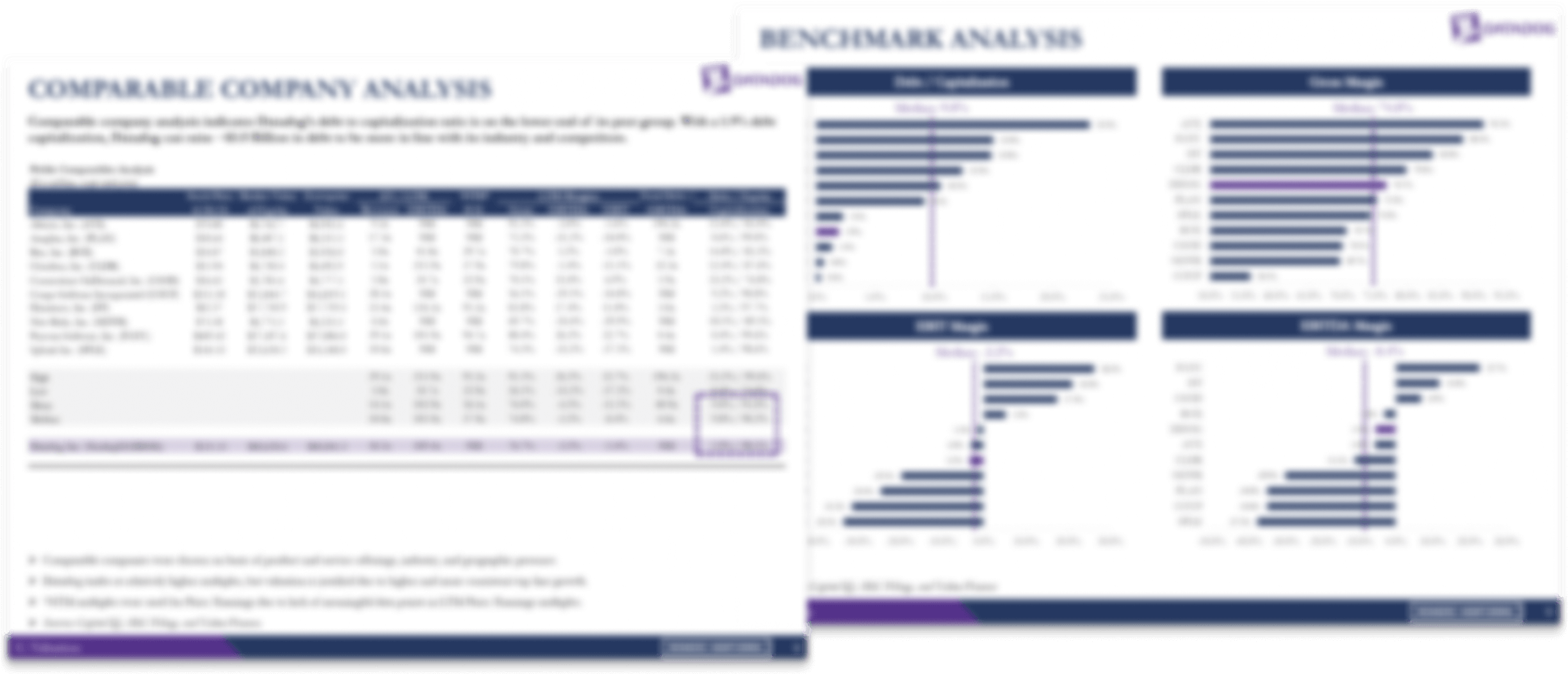 See Our Students in Action
Check out our channel's Alumni Chat Series and Stock Investing Pitch Series
Interested In Learning More?
Interested in saving time and money with our certification programs? Request a demo