Our Associate Program
We Help Our Students Go From $0 To $100k+ Careers
Develop The Skills Required To Advance

Your Professional Career
Exceptional experience through training, finance internship, mentorship and networking to expedite your success in:
Investment Banking
Private Equity
Hedge funds
Consulting
Venture capital
Startups
Our program certification will help you break into these career fields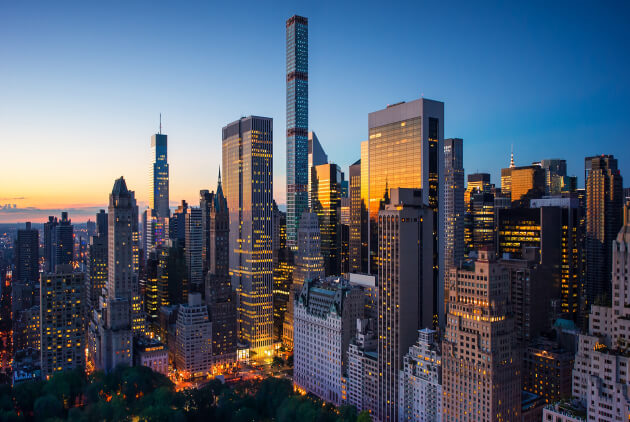 Each year, only 10% of 54,000 applicants are accepted into the top 10 MBA programs. After paying ~$132K in tuition, students still lack the in-depth technical skills and professional experience.
Our Investment Banking Career Program helps overcome that.
What Our Program Can Do For You
Case Study
$0 to $100k+ Career path to Fintech
Case Study
$0 to $100k+ Career path to Investment Banking
Case Study
$0 to $100k+ Career path to consulting
We Deliver Better Results Than Most College Degrees
Most college degrees yield a negative ROI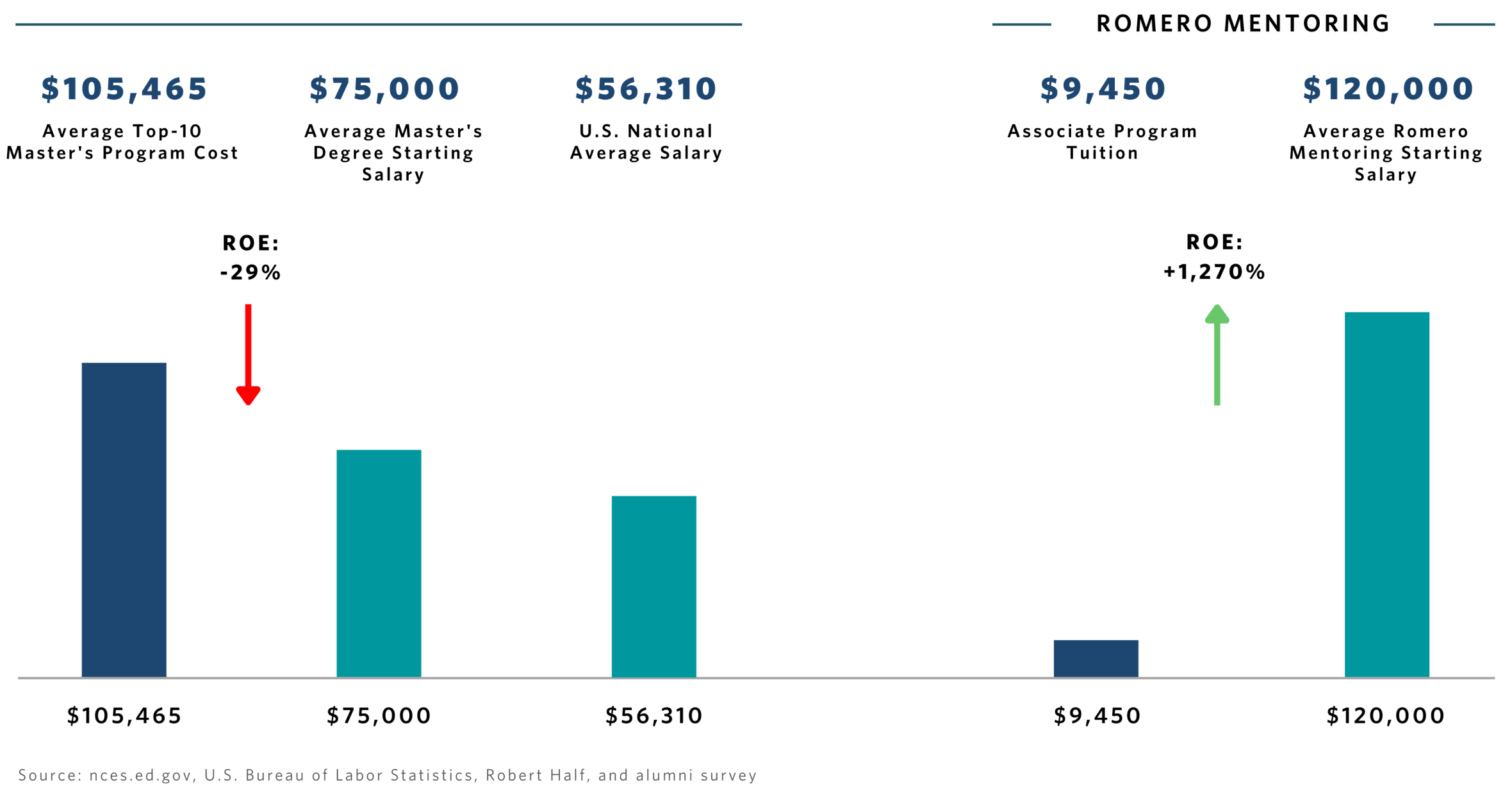 Our Associate Program is an insurance policy on your academic education and career
The Skills That Deliver Six-Figure Salaries:
Accounting
Financial Modeling
Strategic consideration
leveraged buyout modeling
interview prep & Resume Building
Stock Analysis
EXCEL
dcf analysis
Accretion / dilution
pitch deck building
mergers & Acquisitions
Investor presentation
Corporate Valuation
Corporate Spinoff
And More
Not all graduate degrees are created equal. While a graduate education is a nice-have, it's still not enough to gain the professional skills Wall Street firms and top employers are looking for.
Romero Mentoring provides a competitive advantage competitive advantage to place you on the career express lane.
Program Details
Alumni average starting salary:
$120k
(IB & Consulting)
Certified Investment Banking Career Program
20 Modules. 47 Chapters. 136 Lectures. 210 hours.
Our Associate Program
Our certification program is designed to equip students with the necessary professional skills needed to become top performers on the job. Our goal is to help you become a first-rate professional to pursue six-figure careers and increase your future earnings potential.
Total professional training hours:

121

Total assignment & work hours:

89

Total program hours:

210

Duration:

15 Weeks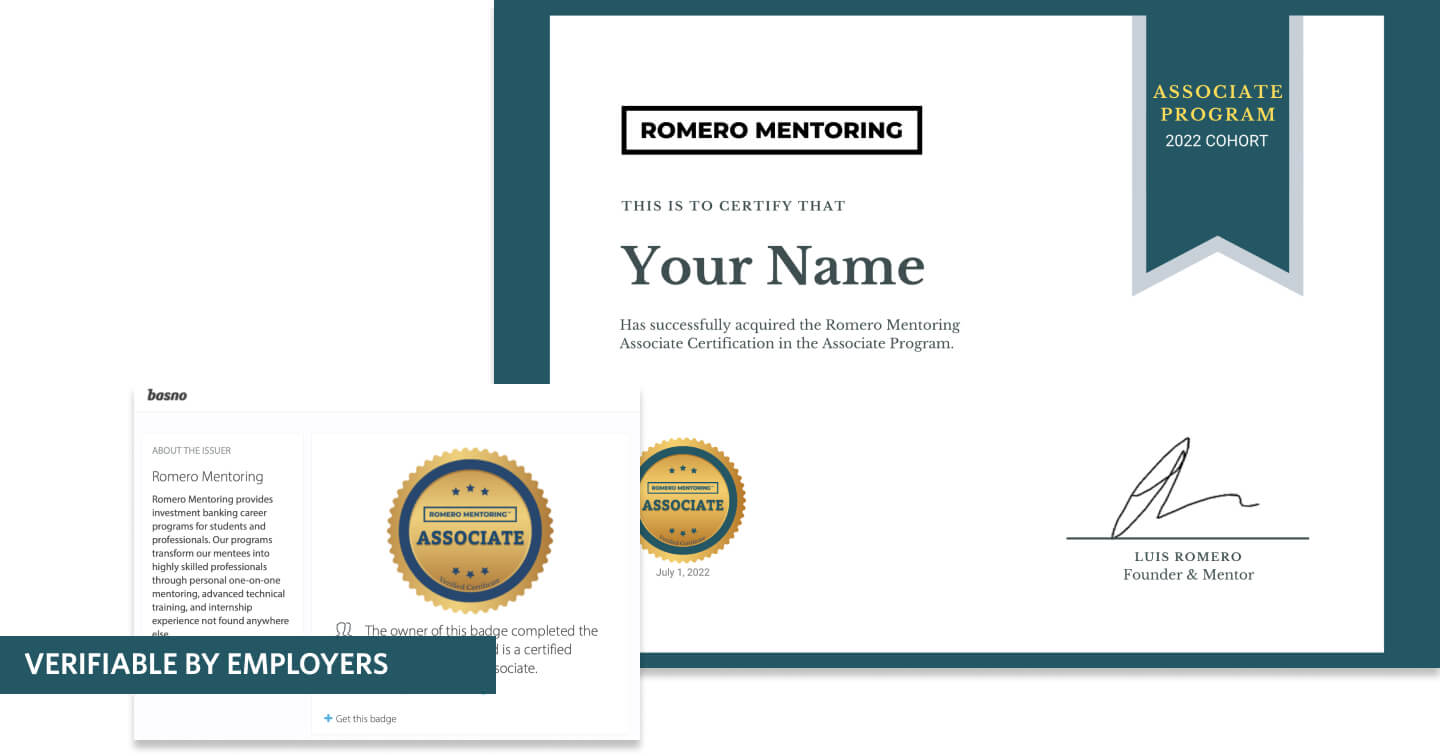 Success Roadmap
Professional skills not taught in a classroom at the undergraduate, master's, or MBA level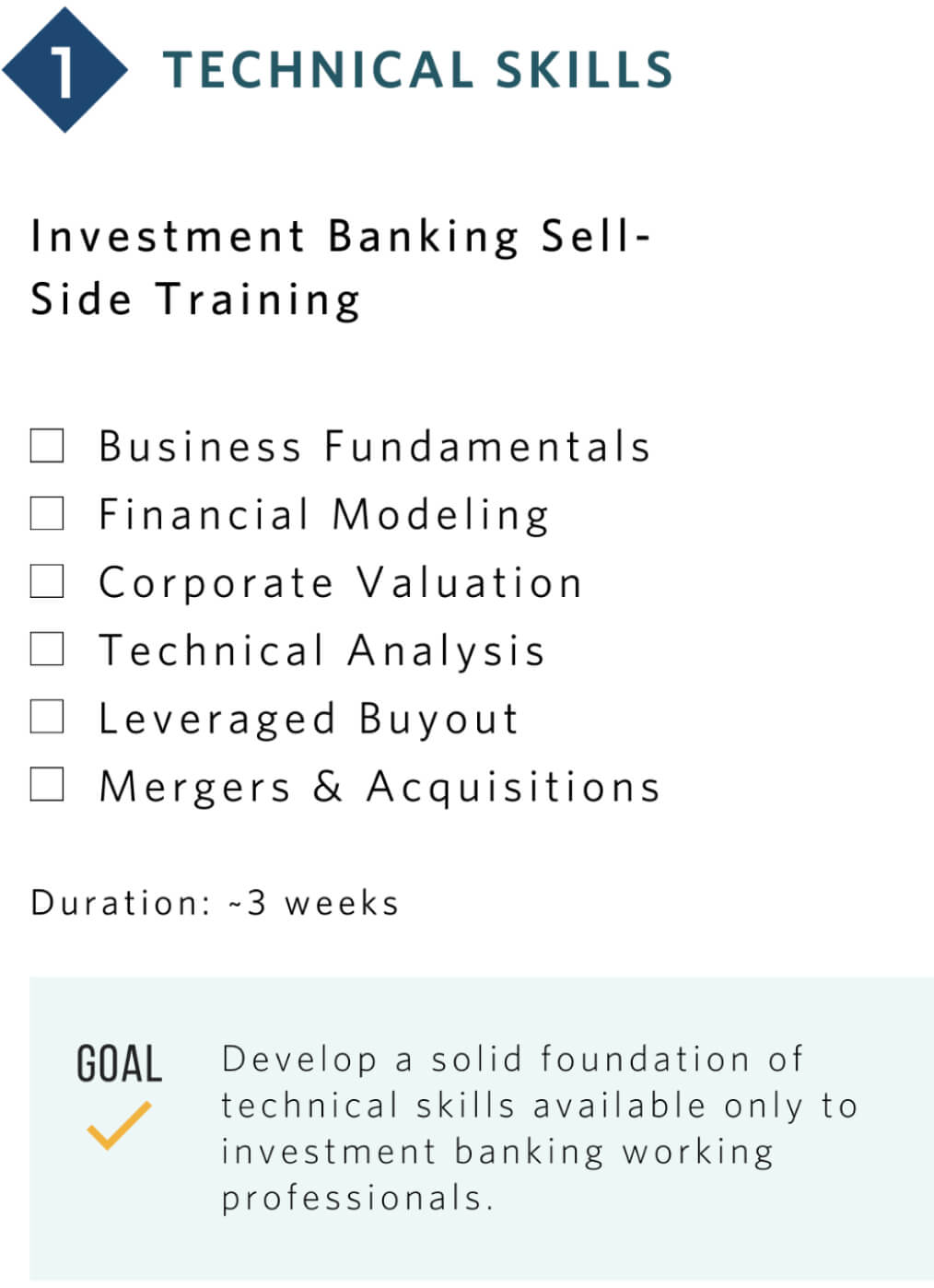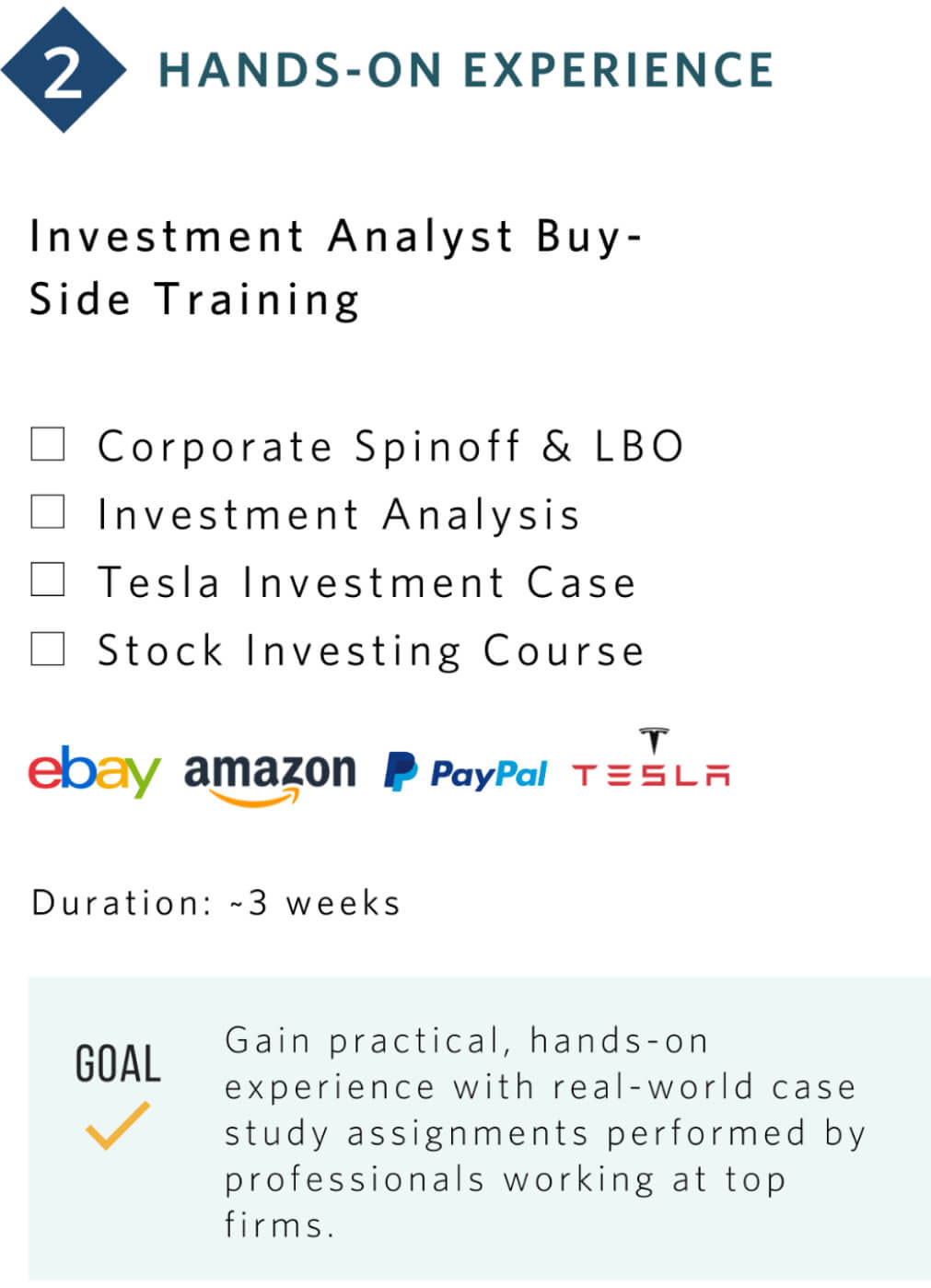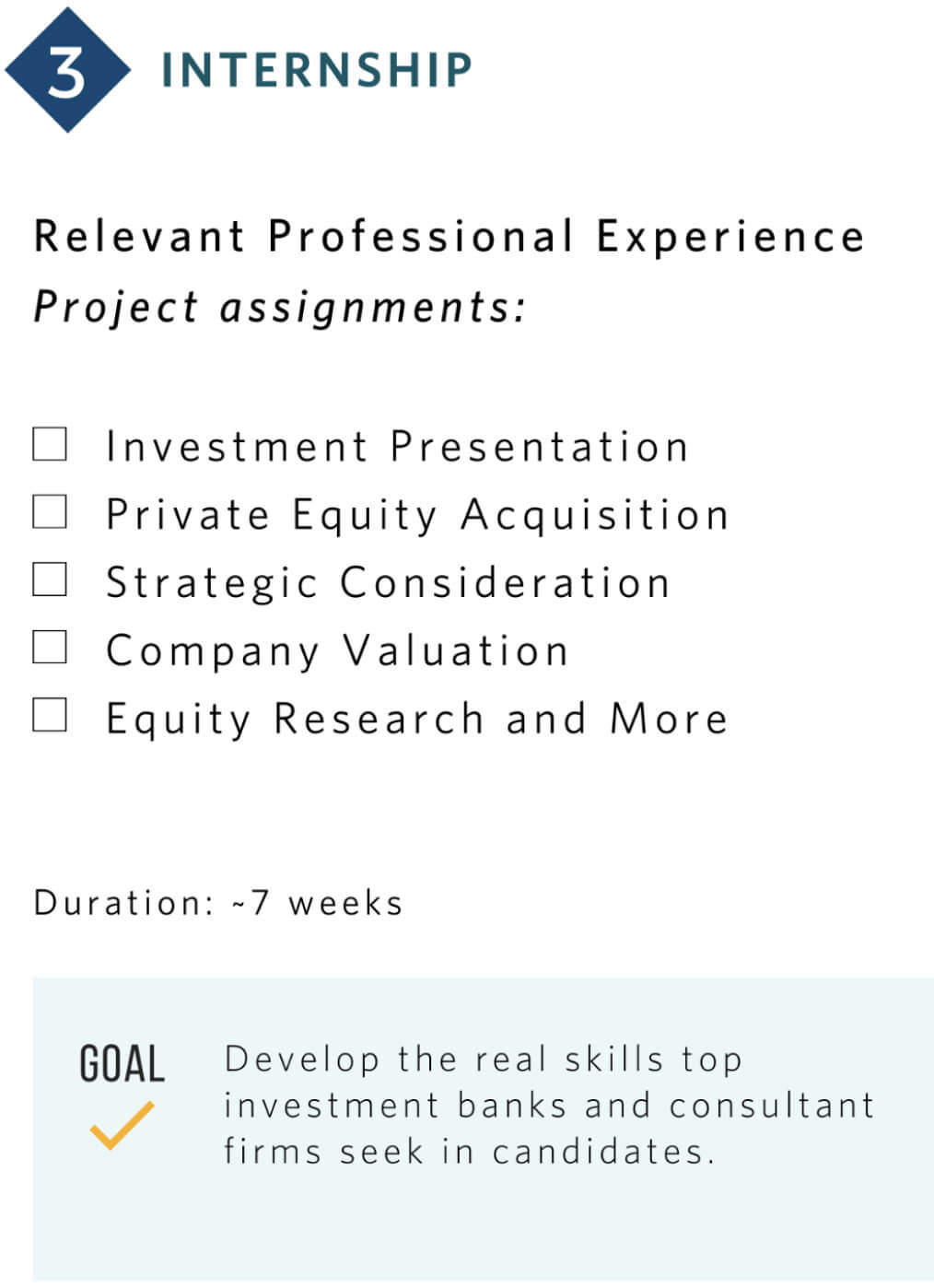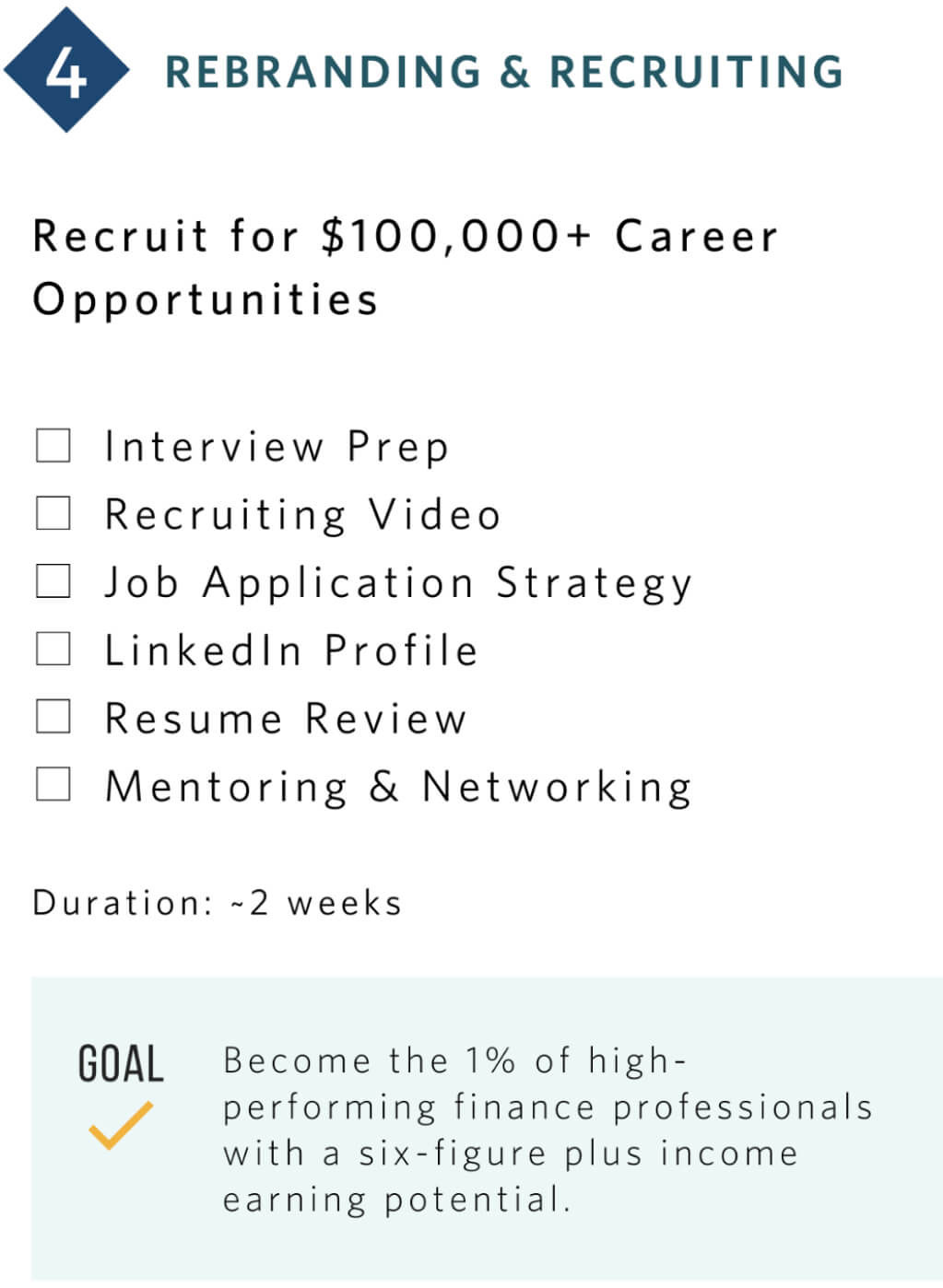 300
Analyst Professionals To Network With
97
%
Satisfaction Rate From Our Participants
3.75
Median GPA Of Our Students
4.7
%
Acceptance Rate Into Our Programs
$

120

k

Alumni Average Starting Salary
See Our Students in Action
Check out our channel's Alumni Chat Series and Stock Investing Pitch Series
Meet Our Founder
&

Instructor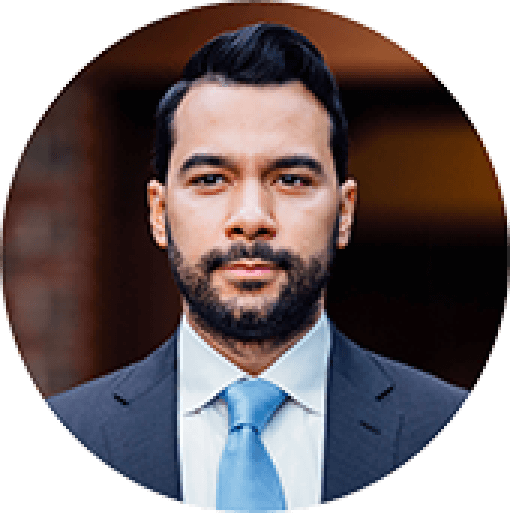 Luis Romero
Our mission is to use education to make the world a better place.
15
Years of Professional Experience
Entrepreneur
Founder Romero Capital, private fund
Founder Romero Mentoring, EdTech career mentoring platform
Instructor & Professional Career Mentor
15,000 plus hours as a mentor, trainer, and worked with over 700 professionals and students on a one-on-one basis
Senior Instructor, New York School of Finance
Sell-Side & Buy-Side Analyst
Hedge Fund Analyst / Trader, Seven Points Capital
M&A Investment Banking Analyst, Credit Suisse
Investment Banking Intern, Bank of America Merrill Lynch
Investment Research Intern, Citi
Education
City University of New York – Baruch College, Zicklin School of Business
Major: Finance, Credit Suisse
Minor: Philosophy
Gain Access to a Strong, Growing
Community

of Students and Professionals
Broaden your network

– Our students attend universities all throughout the nation
Our alumni network of professionals are working at
top financial firms
Who is this Program For?
Anyone looking to advance their careers and their earnings potential
Anyone who cannot afford the six-figure costs of an elite college education
Anyone looking to develop professional finance skills
College students
Future entrepreneurs
Future investors
Successful candidates
Are highly motivated and driven individuals who are intellectually curious and want to learn new concepts
Are hungry to succeed and want upward mobility
Possess leadership qualities, strong interpersonal skills, and the ability to thrive in team environments
Are professional, mature, and are strong communicators
Have analytical thinking and problem-solving capabilities
Are not afraid of hard work
Why Students Choose
Romero Mentoring
Application Details
Don't Delay, Advance Your Career Today

Limited seats available
Round 1
Submit Career questioner form after your program application
Round 2
Complete the financial model evolutions entry exam
Round 3
Final video interview round
10-day free access to our program in Round 2
FAQs
No, all majors are welcome and encouraged to apply. The skills gained in our program are transferable skills applicable to any career path.
Our program is competitive and although we have no strict GPA requirements, our current members have GPAs in the range of 3.6-4.0.
Our unique program provides a transformative experience not found anywhere else. We provide a world-class training program designed with real-world practical application to accelerate your learning. In addition, you receive 1-on-1 mentoring, career development and an internship that provides a high level of responsibilities to start your career. Above all, you will connect with our professional alumni community to expand your network.
Our training program covers soft and technical skills designed with on-the-job application. You will receive training in building pitch books, financial modeling, corporate valuation, technical analysis, leveraged buyout and mergers & acquisitions modeling. In addition, you will work on case studies designed to emulate situations on the job.
We conduct our training online through our proprietary platform. Students receive access to the training modules and individual 1-on-1 review sessions. Training modules can be accessed at any time and as often as needed to master concepts and techniques discussed.
The training and internship lasts 15 weeks followed by on-going 1-on-1 mentorship and access to our platform, community of students and professional alumni network.
The internship is a rotational experience between investment banking, equity research, trading and asset management. The training and work experience you receive are similar to that of a full-time analyst working at a hedge fund, investment bank or at a bulge bracket firm. You will be working directly with our founder and Wall Street professional remotely or on-site.
There is a text book and training tuition associated with the program. The cost of the program is affordable and flexible for students who receive acceptance offers.
Yes, we offer flexible payment plan options to make tuition payment more manageable.