2021 – 2022 Tech Crash
How we use our strategic stock phase model to analyze stock cycles.
After a decade of research, back-testing, and investing, we designed our strategic stock phase model, which is broken into five phases to understand the stock's stage by explaining each cycle. This will help us reduce our risk by determining if we are buying at the top or beginning of a significant move. Students enrolled in our Analyst program are encouraged to use our stock phase model in conjunction with their financial modeling skill set.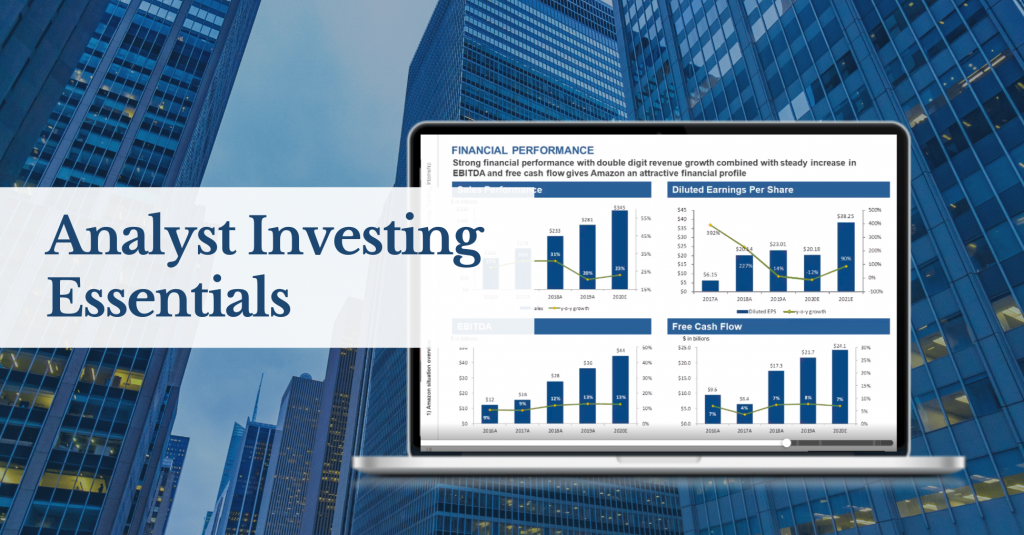 Understanding market psychology: An explanation for each phase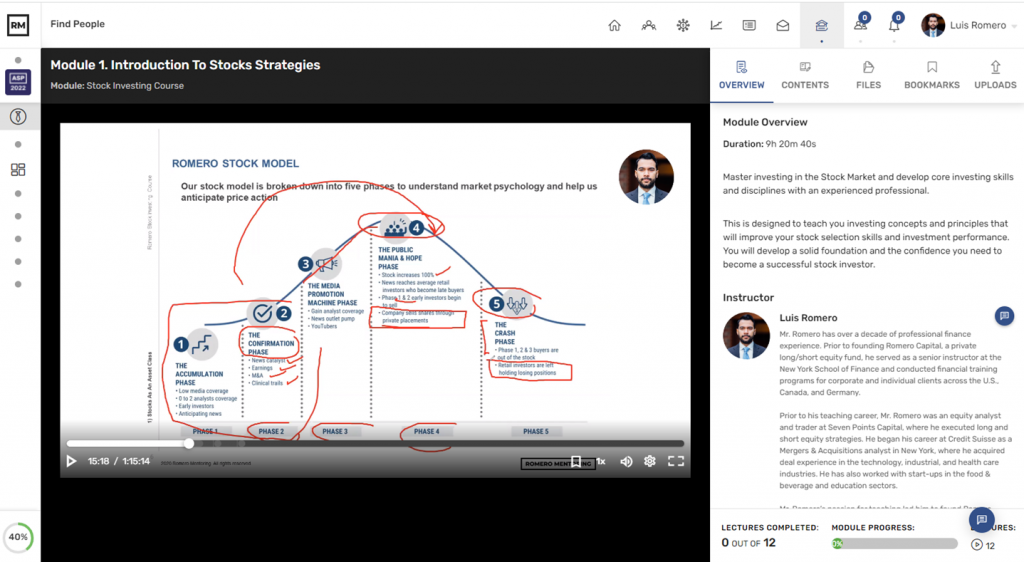 1. The Accumulation Phase: In this phase, company stock has low media coverage, with 0-2 analysts covering it. The market is not expecting any catalyst indicating solid financial growth. Some investors who may have to perform due diligence with insights into the actual growth story of the company take on early positions while anticipating solid earnings.

2. The Confirmation Phase: In this phase, the company announces better than expected financial results or material information that affects the business operations. The market is caught by surprise, and smart investors begin to accumulate large positions in the stock, looking for a 6-12 month holding period.

3. The Media Promotion Machine Phase: In this phase, the media begins to report a bullish story on the company's earnings report. The positive news reaches millions of market participants (the retail crowd). Many are buying on the final leg of the stock price increase.

4. The Public Mania & Hope Phase: In this phase, everyone is talking about it. The stock is up 100% in twelve months. Wall Street, Twitter, and other trading channels begin to create memes to promote the stock to uneducated first-time investors or fewer experienced ones. The company begin to announce stock splits and share issuances, taking advantage of the inflated and overvalued share price.

5. The Crash Phase: Investors in phase 1, 2, and 3 are out of the stock. Retail investors and rocky fund managers are left holding losing positions or a pile of crap!
The model is not perfect, but it gives a blueprint of what to expect. We can improve our understanding with fundamental analysis, including performing comparable trading multiple and discounted cash flow analysis. Both valuation methodologies are taught to our students in our Analyst prep program.
Examples on the best performing stocks during 2020 – 2021
Many of the stock names illustrated below are down 80% from their peak stock price. Study!
Romero Mentoring's Analyst Prep Program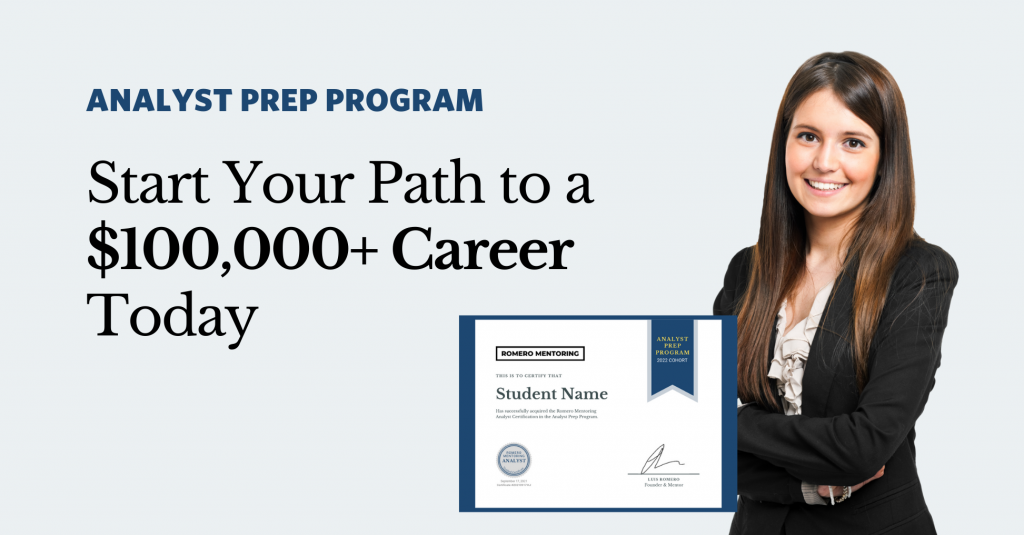 The Analyst Prep Program teaches the technical and practical skills that investment banks, hedge funds, and private equity & consulting firms look for in a candidate. Students begin with little to no technical skills and develop into fully prepared professionals who can perform as first-year analysts from day one through the program's training and internship.
---
Our Story
Luis Romero, founder of Romero Mentoring, spent five years developing an analyst training program that he wishes he had when he was in college – especially one that gave him access to a complete training and finance internship experience that could advance his career. Since no opportunity like this existed to him at the time, Luis went through a stressful recruiting process like so many others have. He successfully landed a full-time job offer upon graduation and worked as an M&A analyst at Credit Suisse in NYC for two years. He then moved to the buy-side as a junior trader and analyst. After gaining experience there, he created his own fund, Romero Capital, and later become an instructor in financial modeling and valuation. After working with hundreds of professionals and analysts, Luis became committed to creating his own mentoring program because he understood the crucial need for a hands-on, personal experience in the competitive world of finance.