A career in finance is one of the highest-paying jobs in the world, but a six-figure investment banking salary doesn't come easy. Aspiring students in finance chase the prestigious roles in investment banks, hedge funds, private equity funds, and other top financial institutions because of the high compensation, but many aren't fully prepared for the long hours they are expected to work week in and week out. In this article, we discuss the work-life balance of different roles in the finance industry to help you figure out whether a career in finance is right for you.
Investment Banking
Let's start off with one of the most sought-after entry positions in the finance industry; investment banking analyst. As an ambitious undergraduate student looking to pursue a career in finance, an investment banking analyst position at an investment bank is one of the best roles to jumpstart your career. The six-figure average starting investment banking analyst salary is no doubt attractive, but the hours are also incredibly long and difficult. As an investment banking analyst, you can expect to work between 80 to over 100 hours a week (hours vary depending on the firm), often starting your day at around 9:30 am and ending past midnight and working weekends are fairly common. You are expected to keep up with requests from clients, co-workers, and senior bankers throughout the day with responsibilities such as updating models, preparing PowerPoint presentations, drafting emails, and more. Because of these long hours, it is no surprise that the work-life balance of junior investment banking analysts suffers dramatically, and many feel mentally and physically drained and their relationships with friends and families are negatively impacted despite their high investment banking salary.[1][2][3]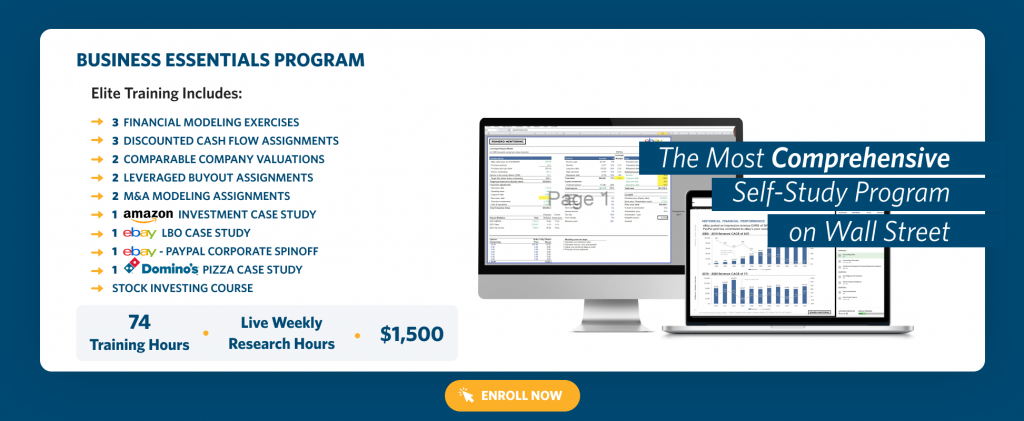 Content Preview
Management Consulting
Management consulting can be considered an alternative entry position to the finance industry as opposed to investment banking. The pay is slightly less than investment banking salaries, but work hours tend to be more relaxed. You can expect to work between 60-80 hours a week with weekends usually free.[4] However, it is important to note that traveling is a major component of the job. A management consultant often travels every week to meet their clients, so be prepared to spend your nights in hotel rooms and on flights.[5] While traveling on the job does sound exciting, it is not exactly the same as a vacation. Client meetings, preparing presentations, and drafting documents will take up most of your time.[6]
Private Equity, Hedge Funds, and Venture Capital
After enduring the long hours of investment banking for 2-3 years, people often look to move to the buy-side to work at private equity firms, hedge funds, and venture capital firms to continue their finance careers. The work hours do improve after moving to the buy-side with hours typically ranging between 60-80 hours a week and working weekends tend to be uncommon.[7] Hours can be longer depending on the week, but generally, you can expect a better work-life balance than investment banking analysts with more time to focus on your personal life and health. In terms of salary, top private equity, hedge funds, and venture capital firms can pay more than investment banking salaries, which makes the role even more attractive for many people.
What Role Fits Me Best?
A finance career is competitive and intense, with high-paying finance jobs often requiring employees to dedicate the majority of their time to work. Investment banking salaries are high, but having a good work-life balance is also an important aspect of every professional's career. Each finance job has its own pros and cons, so it really is up to your personal preference. If the prospect of working 80-100 hours a week doesn't phase you, then perhaps you can consider investment banking as an option. But if you value your personal life highly and feel that working these hours will deteriorate your mental and physical health dramatically, then perhaps consider a position in management consulting or equity research.
Romero Mentoring's Analyst Prep Program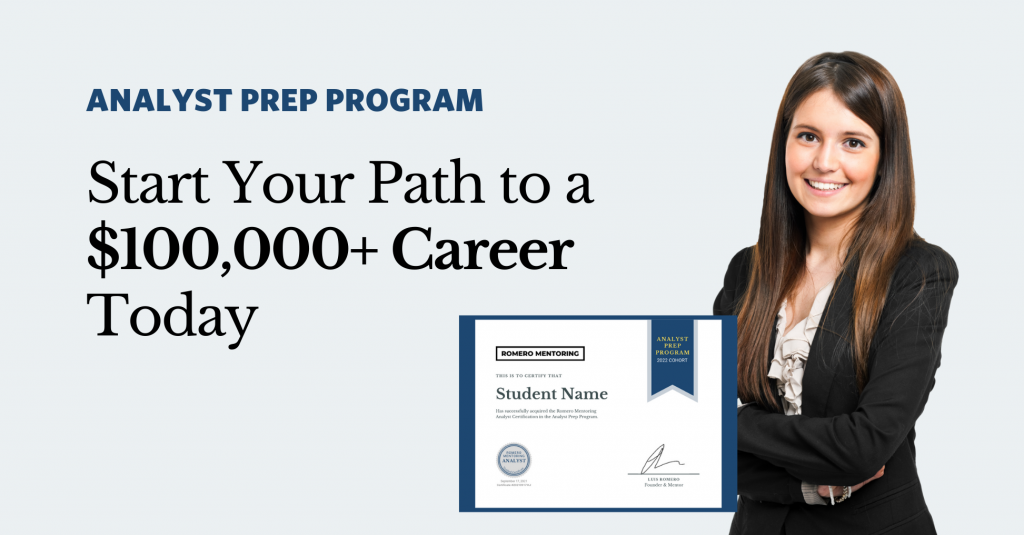 The Analyst Prep Program teaches the technical and practical skills that investment banks, hedge funds, and private equity & consulting firms look for in a candidate. Students begin with little to no technical skills and develop into fully prepared professionals who can perform as first-year analysts from day one through the program's training and internship.
---
Our Story
Luis Romero, founder of Romero Mentoring, spent five years developing an analyst training program that he wishes he had when he was in college – especially one that gave him access to a complete training and finance internship experience that could advance his career. Since no opportunity like this existed to him at the time, Luis went through a stressful recruiting process like so many others have. He successfully landed a full-time job offer upon graduation and worked as an M&A analyst at Credit Suisse in NYC for two years. He then moved to the buy-side as a junior trader and analyst. After gaining experience there, he created his own fund, Romero Capital, and later become an instructor in financial modeling and valuation. After working with hundreds of professionals and analysts, Luis became committed to creating his own mentoring program because he understood the crucial need for a hands-on, personal experience in the competitive world of finance.
---
Sources