Networking is an essential part of securing a job in finance, so students need to understand how to go about networking properly. We have updated our networking tips for 2020 and included some clever ways to succeed with networking.
Why is networking important?
While resumes and applications are important, networking plays a crucial role in setting you apart from the thousands of other candidates who apply for the same finance jobs.
Networking is especially important now that gathering in large groups is not possible. Here are a few networking tips for improving your skills.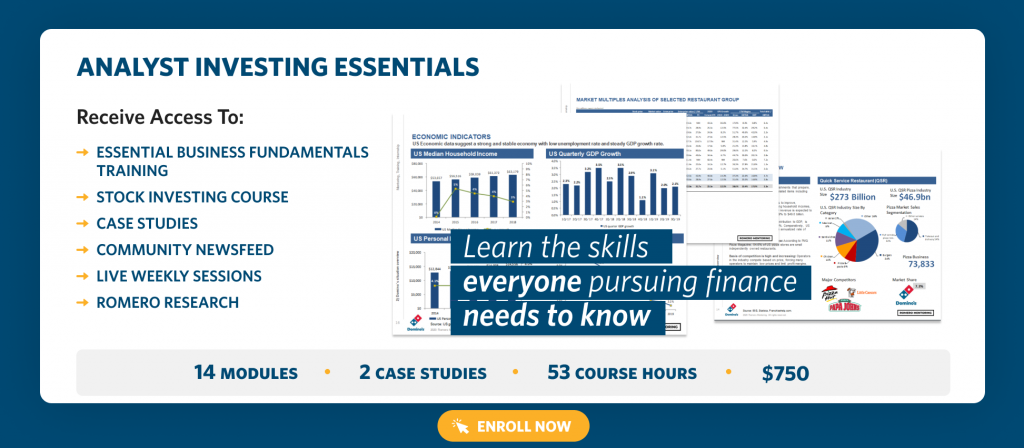 1. Use a spreadsheet to track contacts
As a student starts to apply for jobs, organization is key. The best way to be organized is to create a spreadsheet with all the companies that you want to apply to and another one with information about all your network contacts.
The first spreadsheet will initially help you keep track of the information sessions and deadlines for applications; later it can be used to track interviews and offers.
The second spreadsheet will help you keep tabs on the people who you have made connections with, so you can reach out to them when desired. Here is an example of how the networking spreadsheet might look:

2. Be persistent in networking
Many times, students email a few professionals and then wait in the hopes that they will hear back from most of them.
This, however, is not true.
Professionals have busy lives of their own and so their reply rate is very low—about 10-20%.
This means that in order to have a fair chance, you need to email multiple people to have at least a few of them respond back. This includes every contact attempt, from cold emails to networking chats through LinkedIn.
3. Take coffee chats/calls serious
Students tend to think coffee chats are more casual than they really are.
Going out for a cup of coffee with a respected professional is a serious chance to secure a job opportunity or have a solid networking contact in an industry.
In fact, coffee chats are informational interviews that enable the professional to learn more about you while also giving you a chance to learn more about them and their company.
Therefore, you should go into the meeting with your behaviorals locked down, possessing general industry and current affairs knowledge, and with some specific questions at the ready to ask the person you are meeting.
You should also know the department you want to go into and why it interests you more than the other fields in finance.
4. Have a unique and genuine story
When you are networking with or talking to professionals, you want them to know that you are extremely interested in their field.
Having a story makes it easier for them to understand your reasons for pursuing a certain career path and shows that you have done your research.
It will also separate you from the crowd and make it more likely that they remember you in the recruiting process.
To perfect your story, practice it on a couple of seniors, professors, or anyone you consider a mentor so they can judge its impact and help you make any necessary changes.
It could be useful to include any relevant skills into your story. For finance careers, it may be important to add you fully understand financial statements when looking for analyst internships while in college.
5. Always follow up
If you've been busy building your network but haven't followed up with any of your contacts, it is easy for people to forget you.
It will be extremely beneficial to you if you remember to follow up with at least a thank you note after the meeting or with an article a few weeks or months later.
Sending a thank you note is especially important after you have been interviewed because it is a basic courtesy and a way to highlight your social and communication skills. Following up is one of the six interview tips to help you land an internship.
You can also schedule a catch-up call and give an update on your employment status.
Even if you don't end up at that particular firm, make sure to keep your contacts active there and connect with everyone on LinkedIn. This shows that you value the person and the connection you've made with them.
Romero Mentoring's Analyst Prep Program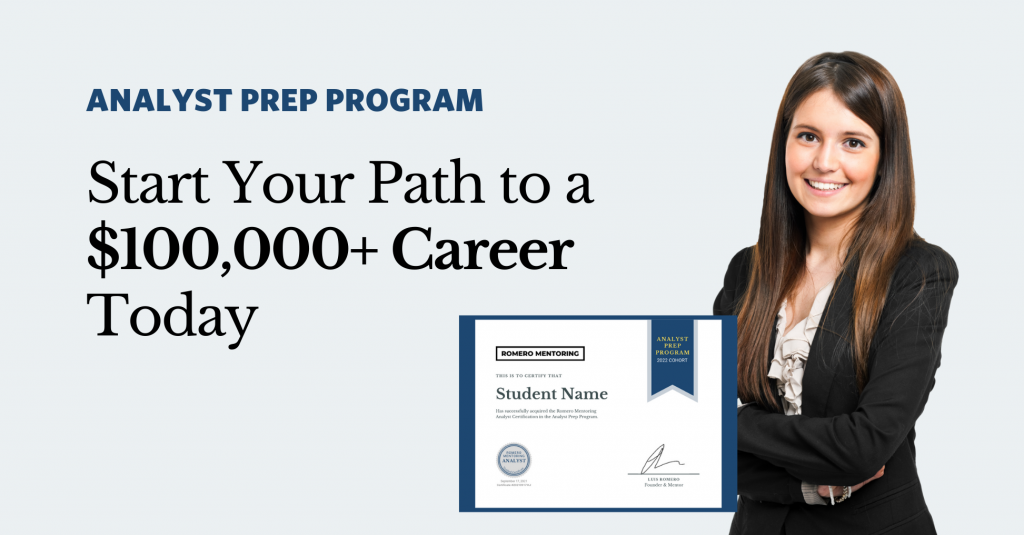 The Analyst Prep Program teaches the technical and practical skills that investment banks, hedge funds, and private equity & consulting firms look for in a candidate. Students begin with little to no technical skills and develop into fully prepared professionals who can perform as first-year analysts from day one through the program's training and internship.
---
Our Story
Luis Romero, founder of Romero Mentoring, spent five years developing an analyst training program that he wishes he had when he was in college – especially one that gave him access to a complete training and finance internship experience that could advance his career. Since no opportunity like this existed to him at the time, Luis went through a stressful recruiting process like so many others have. He successfully landed a full-time job offer upon graduation and worked as an M&A analyst at Credit Suisse in NYC for two years. He then moved to the buy-side as a junior trader and analyst. After gaining experience there, he created his own fund, Romero Capital, and later become an instructor in financial modeling and valuation. After working with hundreds of professionals and analysts, Luis became committed to creating his own mentoring program because he understood the crucial need for a hands-on, personal experience in the competitive world of finance.