The Blue Story
If you have a pet like I do, you'll realize how much they mean to us. We treat them like family members and provide them with love and care.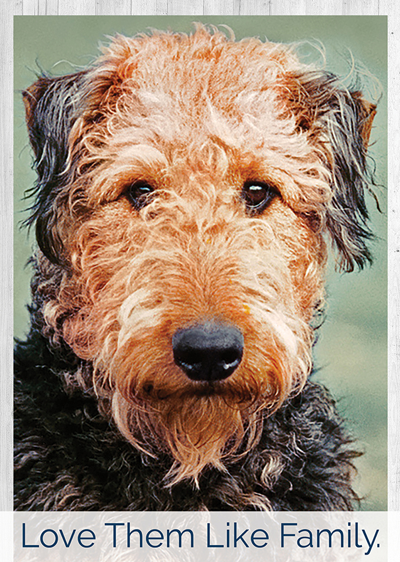 In 2003, the Bishop family lost their dog named Blue to cancer. They learned the cause of death was related to Blue's nutrition. Blue's struggle with cancer and untimely death motivated the family to do something. They took initiative and serious interest in learning about a wide range of pet health issues. After learning about the toxic chemicals being added to pet foods, they were inspired to create a better product. Their focus was around a premium pet food product using healthy ingredients, starting with real meat. The family worked with leading veterinarians and animal nutritionist to develop the BLUE Life Protection Formula for dogs and cats.1
Entering The U.S. Pet Industry
When the Bishop's launched the brand Blue Buffalo, the mission was simple; to provide quality healthy natural pet food our lovely furry friends eat without the harmful chemicals. The pet industry is highly competitive and one of the largest consumer product categories in the U.S. with sales exceeding $75 billion, and the pet food category accounting for $30 billion.2 The healthy natural pet food category segment began to emerge in the early to mid 2000's, when pet parents started making more informed choices. Blue Buffalo was able to capitalize on the trend of health-conscience pet parents who wanted to provide an alternative to chemical-laden products.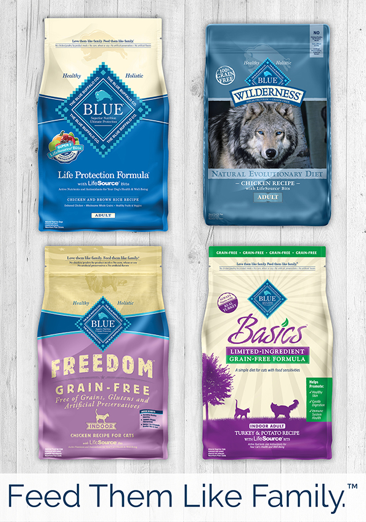 In 2006, when Invus met Blue Buffalo founders, the Bishops, they realized it shared the same vision. Both parties saw the potential market opportunity and decided that if they invested ahead of scale with the right education strategy for pet parents, Blue Buffalo could become the leading brand in this fast-growing market segment. It also had the potential in becoming a leading brand in the overall pet food industry. Invus decided to invest by providing growth capital to Blue Buffalo while becoming the largest shareholder. With the financial capital backing of Invus, Blue Buffalo went from sales of $13 million in 2006 to $1.1 billion by fiscal year 2016. In addition, Blue Buffalo held a 6.8% share of the U.S. pet food market according to Euromonitor.3
The Fund Behind the Magic
The Invus Group is a private equity firm with an evergreen equity fund structure. Invus is not forced to quickly realize investments and post results. They are not motivated to raise the next fund to collect additional management fee. This view is quite unique because Invus takes a long-term approach when thinking about exiting. They want to help build leading companies. Invus' management team is made up of former BCG and McKinsey consultants who provide an interesting approach to developing and growing businesses.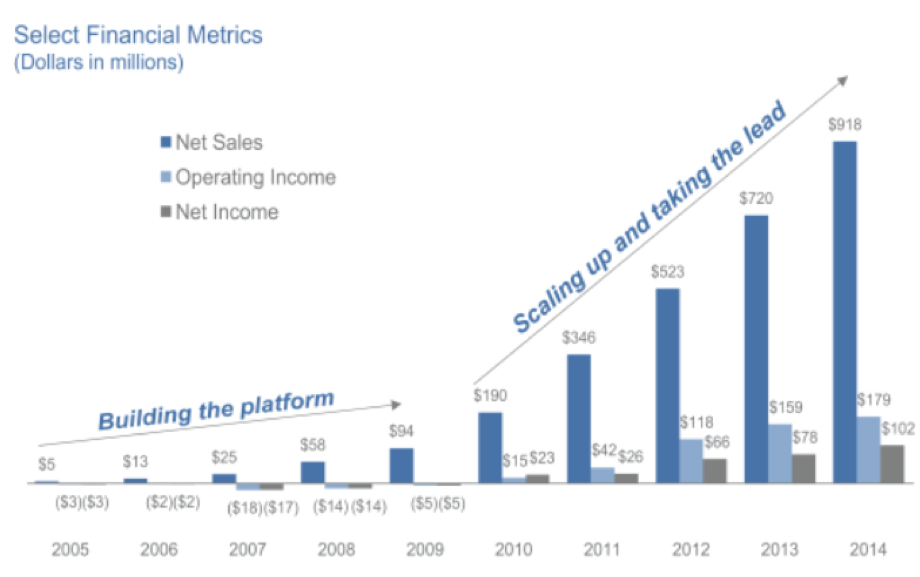 In 2015, Invus also lead the brand to a successful IPO and one of the largest successful consumer IPO's over the last 10 years. Since their initial investment in 2006, Invus helped Blue Buffalo develop an effective company strategy that led to it becoming one of the top-selling brands in the emerging natural pet food category. Below are a number of strategic operational achievements the company implemented over the years.
Business Strategy and Operational Achievements
Delivered on its brand promise of providing quality natural food products to pet parents
Achieved a strong consumer education campaign describing product ingredients and benefits
Developed and grew the eCommerce channel and claimed the #1CPG brand online title
Created strategic retail partnerships that helped Blue Buffalo become the top-selling pet food brand at Target within weeks of launch in the fall of 2017
Opened a 425,000 sq. ft Heartland manufacturing plant in Joplin, Missouri to help scale up
Assembled the "The Herd," a strong and experienced executive management team
Designed and executed a clear message and branding campaign
Executed a master marketing strategy with an in-house advertising and marketing agency
The company over the years spent $400 million in marketing expense to create content that educated consumers on their food product benefits compared to the competition. It was a carefully crafted plan that was executed perfectly. It helped the company become a mainstream brand worth billions.
A Successful Exit
The successful marketing campaign which created one of the leading healthy-ingredient pet brands in the U.S. caught the attention of General Mills in 2018. Blue Buffalo would be an addition to General Mills' portfolio of brands and penetrate the pet food category. Invus helped Blue Buffalo's board navigate the deal and agreed to be acquired by General Mills for $40 a share5, or a transaction value of $8 billion.
Invus' investment of $59 million over a 12-year period6 generated an impressive return of 84x, or $5 billion in profits. To put it into perspective, that's an IRR of 51% over 12 years. When was the last time you heard of a private equity firm generating 50% IRR on its investment, let alone 84x? In my opinion, The Invus Group's investment in a small pet food company with a strong mission and turning it into a billion dollar household brand might have been, perhaps, the deal of the century.
Romero Mentoring's Analyst Prep Program
The Analyst Prep Program teaches the technical and practical skills that investment banks, hedge funds, and private equity & consulting firms look for in a candidate. Students begin with little to no technical skills and develop into fully prepared professionals who can perform as first-year analysts from day one through the program's training and internship.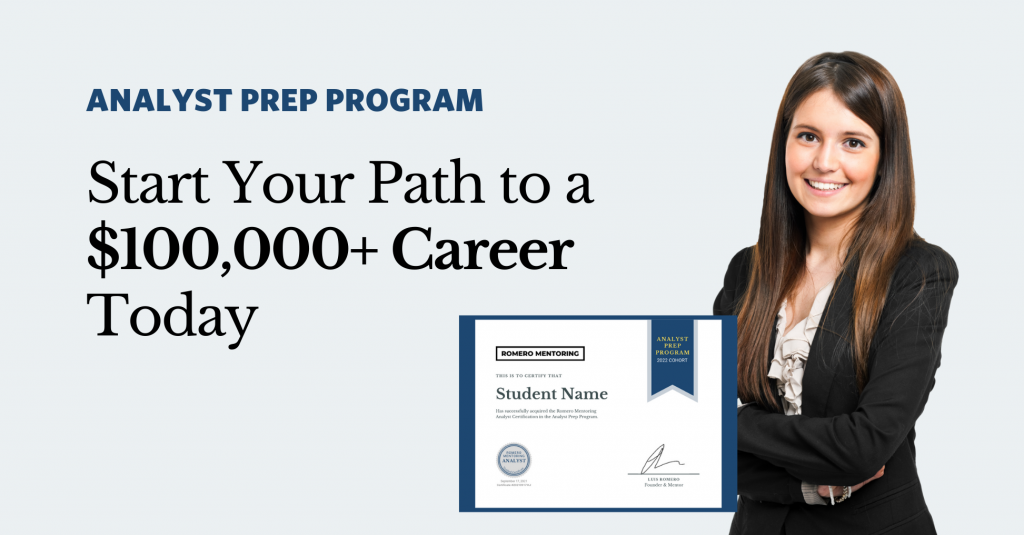 ---
Our Story
Luis Romero, founder of Romero Mentoring, spent five years developing an analyst training program that he wishes he had when he was in college – especially one that gave him access to a complete training and finance internship experience that could advance his career. Since no opportunity like this existed to him at the time, Luis went through a stressful recruiting process like so many others have. He successfully landed a full-time job offer upon graduation and worked as an M&A analyst at Credit Suisse in NYC for two years. He then moved to the buy-side as a junior trader and analyst. After gaining experience there, he created his own fund, Romero Capital, and later become an instructor in financial modeling and valuation. After working with hundreds of professionals and analysts, Luis became committed to creating his own mentoring program because he understood the crucial need for a hands-on, personal experience in the competitive world of finance.
References:
---