Throughout our lives, we will meet many mentors who will help us become better people. Some mentors appear unexpectedly, and some we need to search intentionally. Mentorship benefits us in so many ways that we feel truly grateful. As a result, we also want to share the benefits of having a mentor and empower more individuals to achieve more success. Let's talk about mentoring and why it is essential.
What is a mentor?
Mentors often provide advice and assistance to their mentees. They act as a role model and a source of guidance to the mentees. A good mentor is willing to teach and share their knowledge and experience. They listen carefully to others and demonstrate empathy and understanding. With the help of a good mentor, a mentee will be able to learn more skills, gain more experiences, build confidence, and become more successful in their careers.
What is mentoring?
Typically, mentoring is when a person of expertise or experience provides time to teach, support, and encourage another. Mentoring can be formal and informal. Informal mentorship doesn't have a structured approach, and the mentees set immeasurable goals. An official mentoring relationship involves defined, measurable, and attainable goals with corresponding action plans. In that regard, it is vital to find a formal mentor to guide you along your learning and growing journey.
Student benefits of mentorship
There are numerous benefits for students to have a good mentor. Effective mentoring can enhance the mentees' career development in schools and organizations.
Here are 6 key benefits of having a mentor for students:
Gain more knowledge – mentors share their knowledge and experience with you so that you can learn from their experience. Afterward, you can apply these lessons to your life as a student and to your personal and professional life.
Know your strengths and weaknesses – mentors see what you don't. They help you identify areas for improvement and compliment your accomplishments.
Receive helpful advice – a trusted mentor can offer honest feedback and reliable advice on various topics. You can rely on them to help you succeed.
Learn from experienced professionals – most mentors have once walked in the students' shoes. They have made mistakes and learned from them. Students can avoid repeating similar mistakes by learning from their mentors.
Establish a professional network – mentors can introduce you to their professional networks and open up more networking opportunities for you. You may be able to land more jobs by leveraging those opportunities.
Build long-lasting relationships – mentors are willing to help their mentees succeed and want to see them grow over time. Hearing success stories from mentees can also be rewarding for mentors.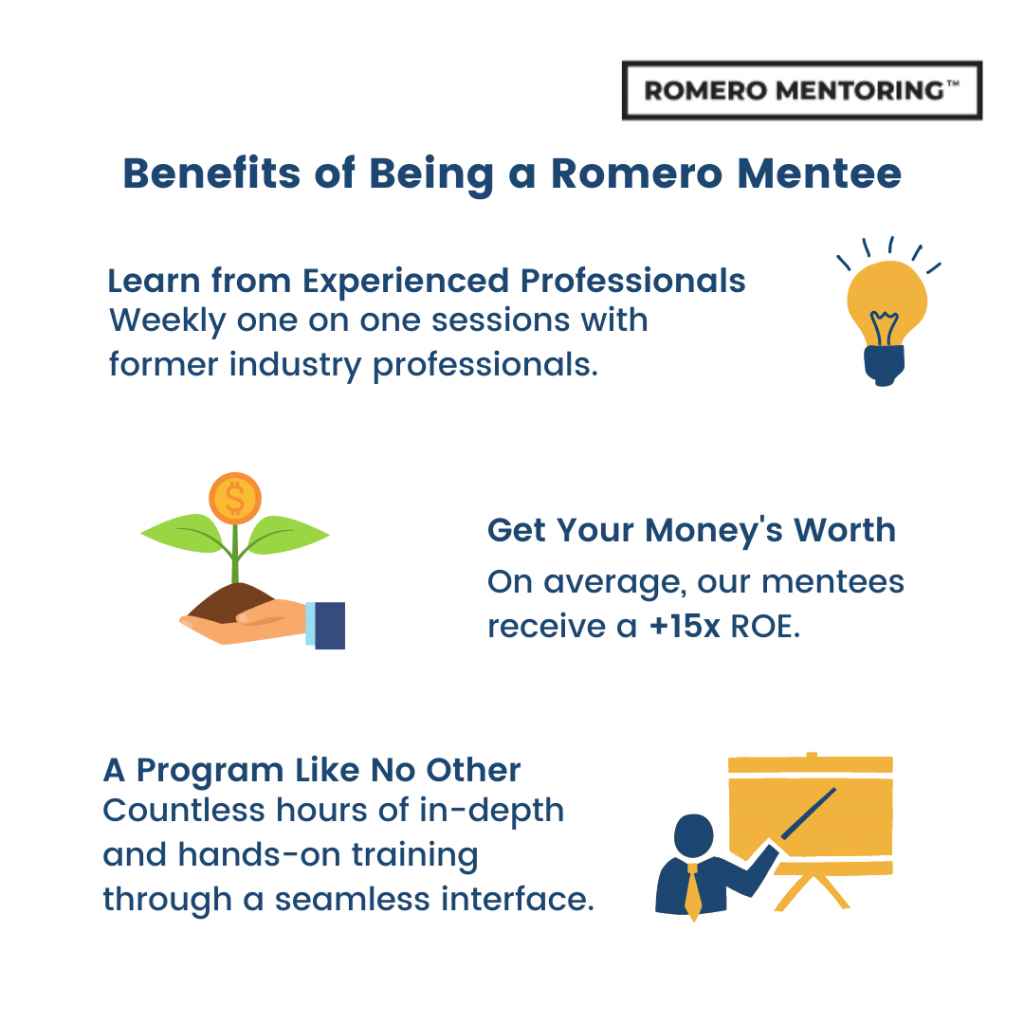 Benefits of becoming a mentor
Many benefits accrue to mentors as well, such as feeling satisfied when seeing their mentees develop new skills, gaining new perspectives and insights from younger creative individuals, and strengthening their technical, leadership, and interpersonal skills. In addition, mentoring can help one gain patience and improve their listening skills. By giving meaningful feedback after carefully listening to their mentees, mentors can help their mentees effectively and enhance the mentorship quality. As a result, mentors will also gain new knowledge, become better at understanding others, and develop empathy. Finally, mentorship can boost a mentor's motivation and confidence. Mentoring mentees who are eager to learn and passionate about their careers, mentors will also be affected by their positive energy and enthusiasm.
Conclusion
In summary, mentoring is a collaborative and reciprocal relationship. Mentors are willing to share their experiences with their mentees. Meanwhile, the mentees are eager to learn and grow under the guidance of their mentors. Both the mentors and mentees will greatly benefit from this collaboration and feel fulfilled. Furthermore, students should look for the right mentors and seek assistance. By having the right mentors, students can achieve greater success in their careers.
Whether you are looking for a mentor or want to become a mentor, Romero Mentoring can provide you the opportunity to fulfill your goals. We provide professional mentoring to our mentees to learn essential business knowledge and skills. We ensure that students set measurable goals and guide them with one-on-one mentorship. Our Analyst Prep and Associate Programs provide training, mentorship, and practical internships to ensure that our mentees can succeed in their career. Apply to be a mentee or a mentor on our website!
Romero Mentoring's Analyst Prep Program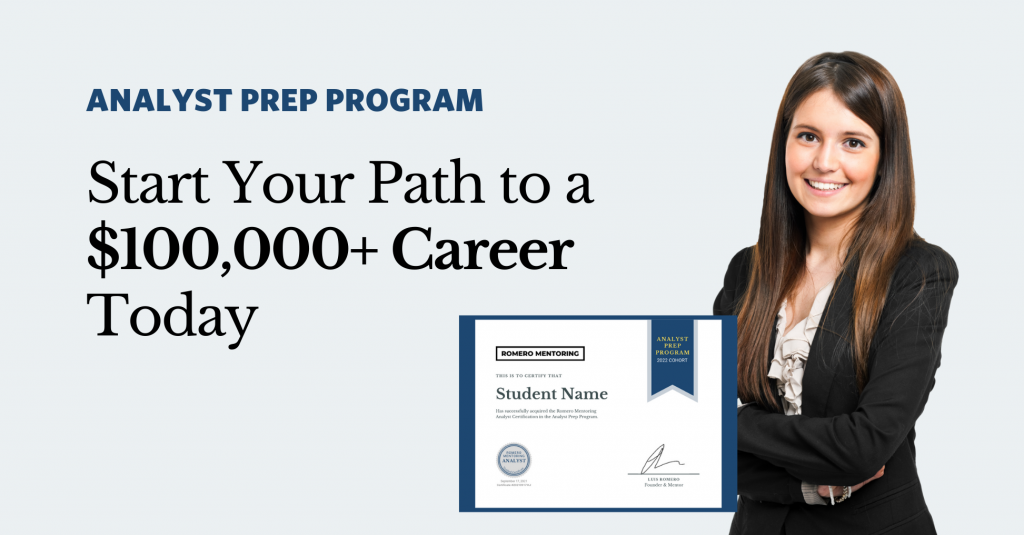 The Analyst Prep Program teaches the technical and practical skills that investment banks, hedge funds, and private equity & consulting firms look for in a candidate. Students begin with little to no technical skills and develop into fully prepared professionals who can perform as first-year analysts from day one through the program's training and internship.
---
About Romero Mentoring
Since 2016, Romero Mentoring investment banking training and internship programs have been delivering career mentoring to job seekers, professionals, and college students pursuing careers in finance. We've helped hundreds of students start their careers on Wall Street through our Analyst Prep and Associate Programs. Our graduates work at top-bulge bracket banks and consulting firms, including Goldman Sachs, JP Morgan, McKinsey, and many more.
In just 15-weeks you can become a world-class finance professional with our fully immersive internship and Investment Banking Training Programs.