My Background
My name is Daphne Manning, and I am currently a junior at Rice University who is majoring in mathematical economic analysis and minoring in statistics and finance. I chose Rice University even though a finance major is not offered because I wanted to learn in a collaborative environment where the students help each other learn and grow. Furthermore, Rice University offers amazing finance courses and other applied economics and statistics courses at its Jones Business School that have allowed me to learn basic accounting skills and about various applications of math and statistics in the finance world.
When I was in high school, I joined the Future Business Leaders of America (FBLA) organization and participated in business math and personal finance competitions. Around this time, I realized that I wanted to go into something finance-related as a career, so I started taking on finance-related internships. At first, I found financial institutions that let me shadow senior bankers and fund managers so I could learn how financial skills can be used and how the financial world functions. It was then that I realized that I needed to strengthen my skills to be able to contribute to a company, so when I went to college, I signed up to be the treasurer of a club and applied to an internship at a startup. While at the startup, I was given the chance to have a real impact on a business and to pick up more practical skills. I became proficient in Excel, marketing, and competitor analysis from on-the-job training, all skills that are useful no matter what area of finance one goes into later.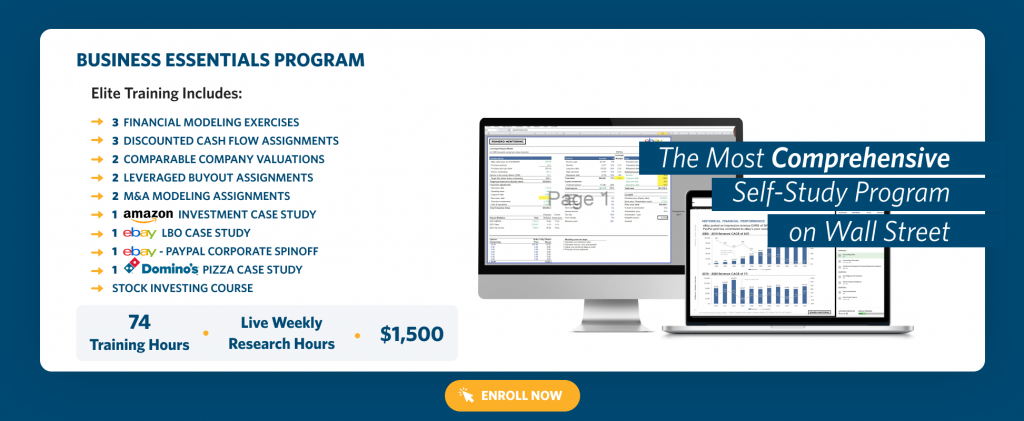 Content Preview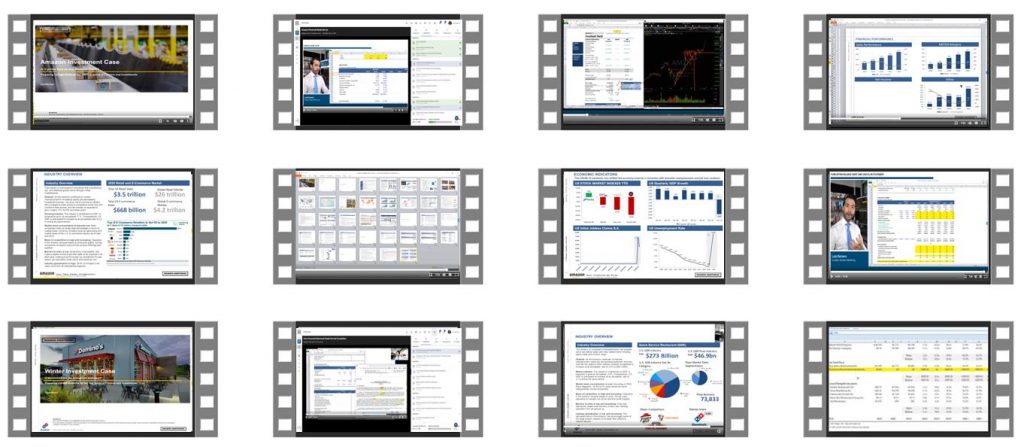 My Recruiting Experience and Why Financial Markets?
I did not initially have an interest in financial markets specifically; I was simply interested in doing something related to finance. After completing several internships in different fields of finance, I came to realize that what really drew me to finance was working with numbers and the dynamic ever-changing nature of markets. I have also always been intrigued by markets and how interconnected the world economy and events that happen in the world are with the markets and their performance.
When I saw the internship description for Financial Markets at Standard Chartered Bank, I knew it was perfect for me. It would give me an opportunity to work with numbers and receive on-the-job training at an international bank in New York City, the center of finance. Since the Financial Markets position involved training in sales and trading, I was primarily asked market-based questions during interviews, like "what is going on in the markets currently?" and "sell me a stock." I was also asked many probability brain teasers, like "what is the probability of three heads in a row?", that test your ability to think quickly and stay calm under pressure, qualities needed for success in the financial markets. In the final interview for Standard Chartered Bank, I was asked to give a presentation on how Covid-19 has affected the bank and what they can learn from it. The Romero Mentoring Analyst Prep Program really helped me to prepare for this; the program taught me how to conduct due diligence and create professional presentations. In the end, however, your answers to behavioral questions and how you fit with the company's culture is the most important. Standard Chartered Bank is a company that focuses on diversity and its global footprint, which really spoke to me as I love to travel and several of my previous internship experiences were abroad.
Preparing for Interviews
Preparation for interviews requires both improvement of skills and research. The Romero Mentoring Analyst Prep Program helped me acquire the skills I needed to excel in interviews. The training program offers various modules that discuss financial fundamentals and technical concepts related to investment analysis. I learned how to conduct due diligence on companies, create financial models and do valuations in Excel, and put together professional presentations. The program was very hands-on and interactive; after every project there were one-on-one sessions with the founder, Luis Romero. From our discussions, I learned how I could further improve and received not only mentorship on the financial concepts I was learning but also advice and guidance in preparation for interviews.
Research is also necessary; you will need to research the company, industry, and markets. For every position you interview for, you must know how to answer, "why this company?" in terms of aligning values and mission, "why you would be an asset to the company" in terms of character qualities and previous experiences, and "why this specific field interests you." If you are interviewing for financial markets, it is important to know how the markets are looking and what recent events could have caused them to go up or down.
In addition, it is very important to review your resume and the stories of your experiences. All interviews will have behavioral questions, and the best way to prepare for them is to create stories that come from your resume and participate in mock interviews to make sure you are comfortable talking about them.
Final Tips and Advice
I recommend keeping an open mind and applying broadly to various fields of finance, in addition to doing as many interviews as possible. Participating in several interviews will not only help improve your abilities and confidence but will also help you learn through your discussions with interviewers what area of finance really suits you the best.
My advice for all non-finance major students who want to pursue a career in finance is to take as many finance-related courses as possible at your school, try to get experience or take online mentoring courses in different fields of finance, or work at startups. By doing this, you will obtain a differentiated set of practical skills that will help you determine what area of finance you specifically want to work in and later will have a higher chance of acquiring an internship in that field. It is never too early to start looking for chances to get involved, and never look down on any opportunity as even getting experience shadowing workers or being treasurer of a club can benefit you more than you may initially realize.
Romero Mentoring's Analyst Prep Program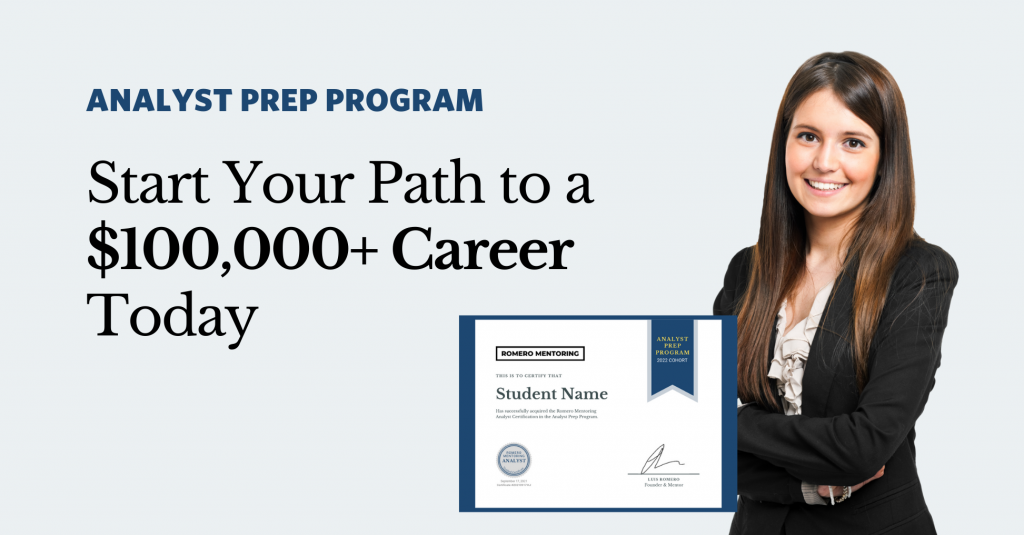 The Analyst Prep Program teaches the technical and practical skills that investment banks, hedge funds, and private equity & consulting firms look for in a candidate. Students begin with little to no technical skills and develop into fully prepared professionals who can perform as first-year analysts from day one through the program's training and internship.
---
Our Story
Luis Romero, founder of Romero Mentoring, spent five years developing an analyst training program that he wishes he had when he was in college – especially one that gave him access to a complete training and finance internship experience that could advance his career. Since no opportunity like this existed to him at the time, Luis went through a stressful recruiting process like so many others have. He successfully landed a full-time job offer upon graduation and worked as an M&A analyst at Credit Suisse in NYC for two years. He then moved to the buy-side as a junior trader and analyst. After gaining experience there, he created his own fund, Romero Capital, and later become an instructor in financial modeling and valuation. After working with hundreds of professionals and analysts, Luis became committed to creating his own mentoring program because he understood the crucial need for a hands-on, personal experience in the competitive world of finance.