If you are reading this article, chances are you're a finance student who wants to break into investment banking by landing a top investment banking internship or any finance internship. This article will be your guide on landing that summer internship!
Investment Banking Recruiting Timeline
Recruiting season has started for those interested in investment banking internships and other finance internships for 2022! For upcoming juniors, the summer internships that you may get for next summer might lead to a full-time offer, and for upcoming sophomores, you will finally have the chance to experience what it's like to break into investment banking. Over the past few years, the timeline has shifted earlier, but this guide will help you secure that offer.
During the spring semester, a lot of banks will offer diversity events. This allows students to really learn about the different roles and the different divisions within a bank. Some companies use recruiting events to introduce themselves and begin their efforts to connect with students. Employer Information Sessions, coffee chats, and insight days are just a few examples of events that students can participate in to start the process. [1]
There are a few things to keep in mind before applying. One of the many great things about these applications is that you have the freedom to choose when you apply (within their accepting timeframe). There are two types of applications: rolling and hard applications. Some firms will have very hard deadlines while other firms will have a rolling application which means that the earlier you submit your application, the earlier it will be reviewed and the earlier you will be interviewed.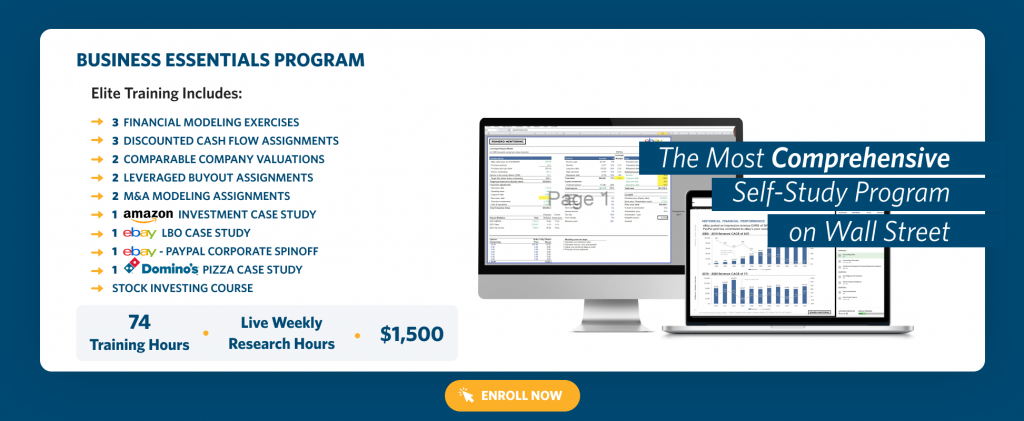 Content Preview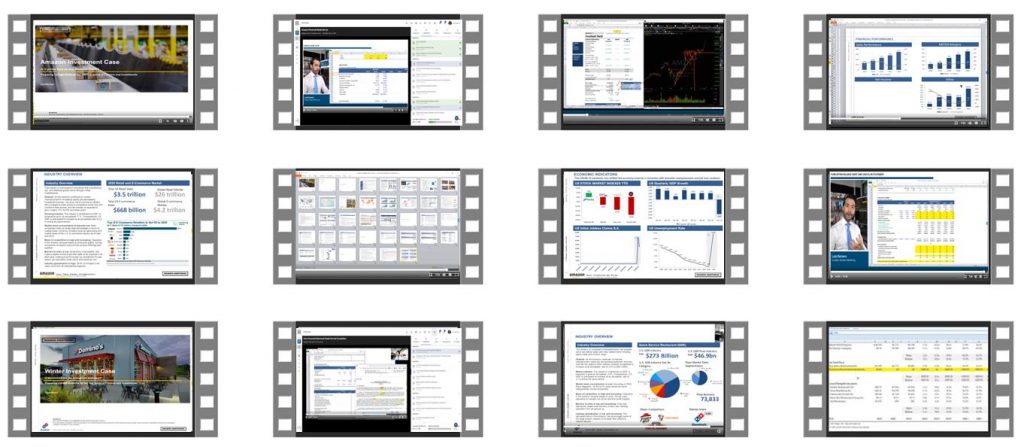 Investment Banking Internships for Sophomores 
As a sophomore, it is super important for you to get a head start in your career. You should be actively applying to summer internships and preparing for them. Here are a few that you should consider applying to for investment banking internships, global markets internships, and wealth management internships:
Morgan Stanley: 2022 Investment Banking Sophomore Summer Analyst
Morgan Stanley: 2022 Quantitative Finance Sophomore Summer Analyst Program
Learn more about Morgan Stanley's programs here.
E*Trade: 2022 Equity Research Sophomore Summer Analyst
Bank of America Global Investment Banking Summer Analyst Program
Bank of America Markets Sales and Trading Rotational Summer Analyst Program
Citi Capital Markets and Advisory – Investment Banking, Summer Analyst
UBS Global Markets Summer Analyst Program
RBC: RBC Pathways Diversity Scholarship Program – 2022
These summer internships can be applied through LinkedIn, Glassdoor, or through the firm's website. There are other finance internships available as well. If you are interested in finance internships outside of investment banking internships, don't forget to apply to other industries like tech! Big tech companies such as Amazon and Google also hire finance interns – any finance internship will help you build your resume!
Feel free to check out this article to learn more about the top ten investment banks to work at:
Top 10 Investment Banks in the U.S.
How to Prep – Resume, and Networking
Resume Tips:
Investment banking is a conservative industry and the most effective resumes for investment banking internships tend to utilize a simple, professional format. Here are some basic considerations to begin with: [1]
Use 10pt or 12pt font
Do not exceed 1 page in length
Demonstrate interest in finance, examples of accomplishment/impact, leadership skills
Consider listing relevant coursework in finance or accounting
Networking Tips:
Networking is an opportunity for you to learn more about a firm and its culture from an individual who already has a lot of experience. You can also demonstrate why you're a good candidate.
Network through formal recruiting events such as coffee chats, information sessions, insight days, and other virtual events [1]
Ask for their email or LinkedIn so you can follow up after the meeting
Reach out to alumni at your high school or university who are doing something you're interested in
Lastly, don't be overwhelmed with the endless opportunities out there. Be sure to track everything down, especially which firm(s) you want to work at, what their recruitment process is like, and the network at that firm. Finance offers a lot of different roles outside of investment banking, and instead of investment banking internships, don't forget to check out different finance internships and summer internships that tech companies may offer!
Romero Mentoring's Analyst Prep Program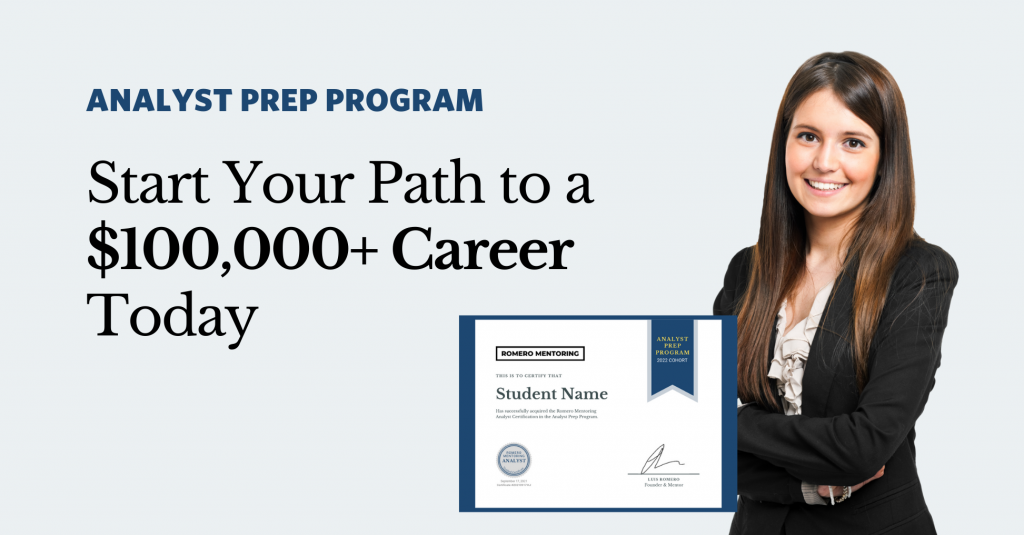 The Analyst Prep Program teaches the technical and practical skills that investment banks, hedge funds, and private equity & consulting firms look for in a candidate. Students begin with little to no technical skills and develop into fully prepared professionals who can perform as first-year analysts from day one through the program's training and internship.
---
Our Story
Luis Romero, founder of Romero Mentoring, spent five years developing an analyst training program that he wishes he had when he was in college – especially one that gave him access to a complete training and finance internship experience that could advance his career. Since no opportunity like this existed to him at the time, Luis went through a stressful recruiting process like so many others have. He successfully landed a full-time job offer upon graduation and worked as an M&A analyst at Credit Suisse in NYC for two years. He then moved to the buy-side as a junior trader and analyst. After gaining experience there, he created his own fund, Romero Capital, and later become an instructor in financial modeling and valuation. After working with hundreds of professionals and analysts, Luis became committed to creating his own mentoring program because he understood the crucial need for a hands-on, personal experience in the competitive world of finance.
---
Sources:
Penn Career Services. "Investment Banking Insights: Summer 2022 Internship Recruiting Overview". The University of Pennsylvania. 4 Jan. 2021.