Seminar Overview
In this seminar, you will learn basic and advance stock market concepts. For example, stock market cycles investors need to understand before buying a stock. Our presenter, Luis Romero spent a decade analyzing and researching stock market cycles and studying the best-performing stocks to develop a proven stock investing system to deliver results. You will never look at stocks the same after this seminar.
If you want to improve your investing skills and make money in the stock market consistnelty, then don't forget to register. You won't want to miss this event.
Topics Covered:
Stock market price cycles
Key financial variables to focus on
Identifying Alpha Stocks
Alpha Stock examples, Amazon, Tesla, Zoom, Snapchat
Time: 10:00am – 12:00pm Eastern Time
When: Saturday February 25, 2023
---
Who Should Attend?
Investors, retail traders, college students, and anyone looking to learn fundamental based investing strategies
---
Presenter: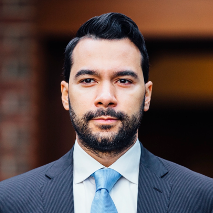 Luis Romero, has over a decade of professional Wall Street experience in corporate finance, investing, and entrepreneurship. He was an Investment Banker in the M&A group at Credit Suisse with $2 billion of deal experience and later worked as an equity analyst and junior trader for Seven Points Capital. He also launched Romero Capital, a private long/short equity fund. He served as a senior instructor at the New York School of Finance and conducted financial modeling training programs for corporate and individual clients across the U.S., Canada, and Germany. Mr. Romero also trains and mentors college students through Romero Mentoring, an EdTech platform offering financial literacy training programs.
---
2023 Seminar Calendar
1. Sat. January 28, 2023 – Registration link
2. Sat. February 25, 2023 – Registration link
3. Sat. March 25, 2023 – Registration link
4. Sat. April 29, 2023 – Registration link
5. Sat. May 27, 2023 – Registration link
6. Sat. June 17, 2023 – Registration link
7. Sat. July 22, 2023 – Registration link
8. Sat. August 26, 2023 – Registration link
9. Sat. Sept. 30, 2023 – Registration link
10. Sat. Oct. 28, 2023 – Registration link
11. Sat. Nov. 25, 2023 – Registration link
---
What our students have to say

Without this program, I would not have the technical skills or professionalism that I've gained. I attribute every internship and full-time job I have received to this program. Understanding what I do now, I know the university I went to does not teach students the information necessary to be successful in finance in the real world.
The mentorship of the program is an excellent first step into the finance world for any student. Initially, when I joined the program, I was nervous about my lack of financial knowledge and my performance, but Mr. Romero was very respectful and willing to go the extra mile for my success.

"The one-on-one mentorship with Mr. Romero has been invaluable to me as he has been a constant source of advice to me throughout college."